I appreciate any support for this project. It does help as website hosting and podcast hosting aren't terribly expensive but not free.
If you feel compelled to donate you can contribute in a few ways. The first would be through using Monero which is one of the most privacy respecting crypto currencies that exists today.
My Monero Address:
4AretyBKa1A8Yi28frzPrNUBUD31WUYAqJWLrhLfLJuJDMDfeYzALfria9dHX4mJfCRaJXzR59xzceU56JnKSUq3LRKnhGe
Or simply scan the QR code.
The second way to donate would be via Bitcoin. Bitcoin is one of my favorite all time projects and I encourage people to learn more about the benefits of Bitcoin and other crypto currencies.
Bitcoin Donation Address:
16FnCUThGXNA4ZsHaJ2pAuR6LJaRK8ixag
Or simply scan the QR code.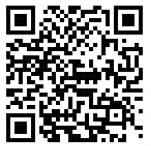 The third way would be to share this podcast with friends or family and help spread the word about privacy and how to incorporate tools and techniques into their daily lives.
You can also send a "Tip" using Tippin.me - https://tippin.me/@ClosedNtwrk